Services
BUSINESS & CORPORATE TRANSPORTATION
If you are an Executive Assistant, Meeting Planner, or business professional looking to increase productivity in travel commutes or business meetings, you have landed at the right place! Your time is valuable, so let us help you to focus on your work. Commission our jet on wheels to transport you and your staff or clients to a local meeting, the airport or a long distance meeting or retreat.
Steps Ahead, LLC is an innovative mobile business solution providing First Class business transportation, and professional services on the go. Have a client meeting that requires notarized documents after execution? We can handle that too. Full onboard computing services, printing, presentation services, and shredder to protect your privacy. A beautiful burl wood conference table and Corian Executive Desk allow you to facilitate meetings with quality appointments. Your privacy is protected by insulated and acoustically covered walls, and driver partition. The cabin to driver phone line ensures your professional chauffer is only moments away if needed.
Our onboard kitchenette and private restroom, also provide additional convenience, so that you can have an onboard lunch or dinner, and minimize stops on your trip. That is how we separate ourselves from standard car services. Each vehicle commission is a specifically organized experience for the client's specific needs.
Menu of Services
Mobile Business Meetings
Secure Notary Signing Services
Corporate Transportation
Real Estate Showings
Road Shows
Product demonstrations & presentations
Professional Concierge Services & Restaurant Reservations
Catering Arrangements
Business conference call capabilities
Satellite Services
Wi Fi
Full Computer Services with dual viewing screens
Full Color printing
IPad Pro and Surface tablets
Shredding
Blu Ray Disc player
Apple TV
Hi Definition Flat Screen Television
Wireless & Noise Reduction Head Sets
Airport pickup (commercial or private)
Beverage and snacks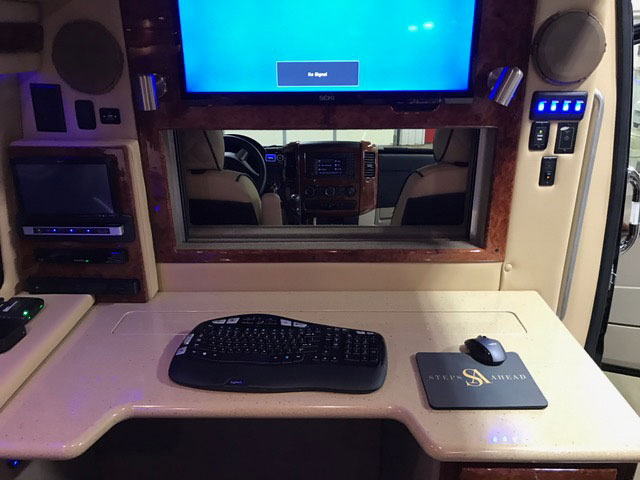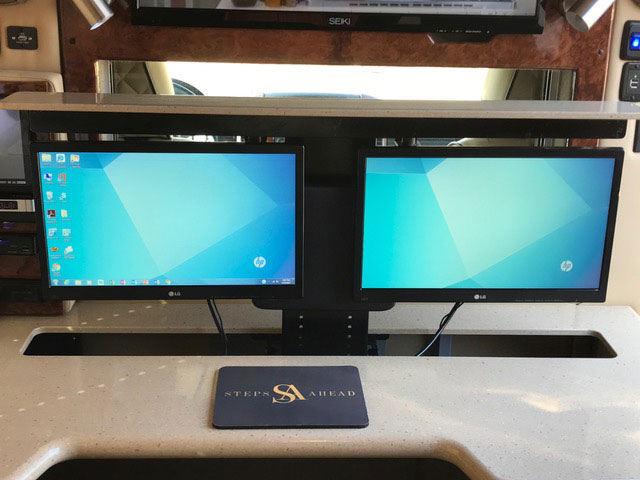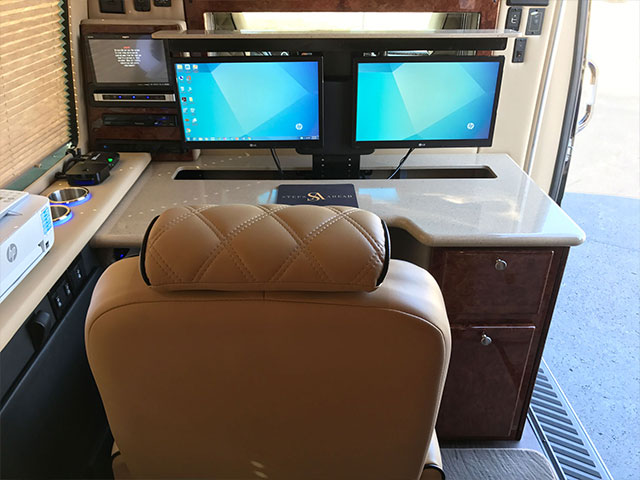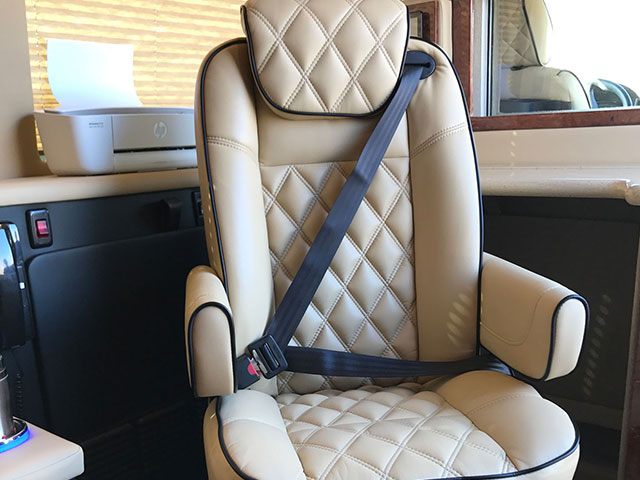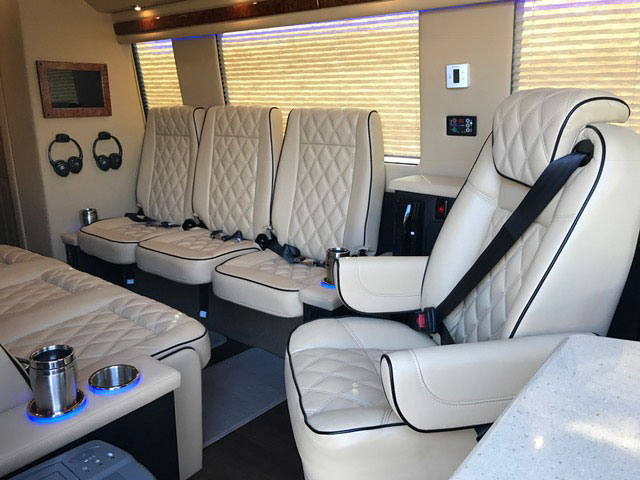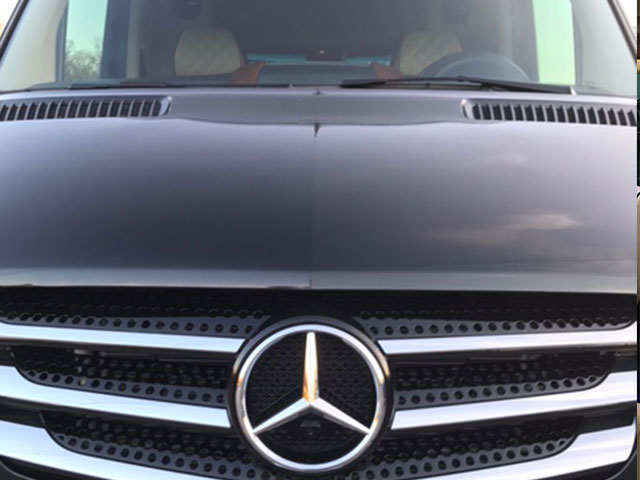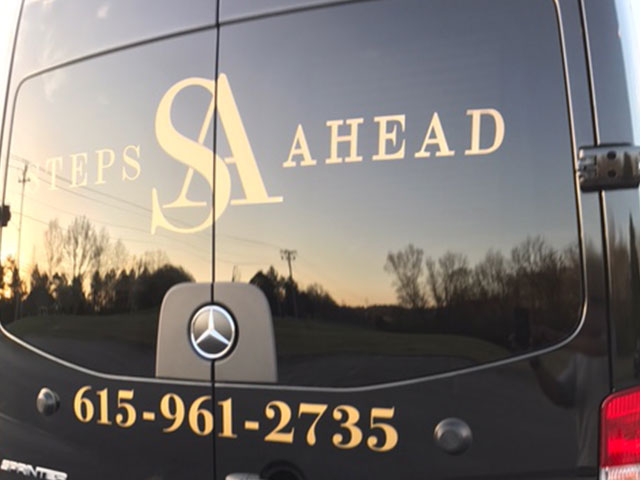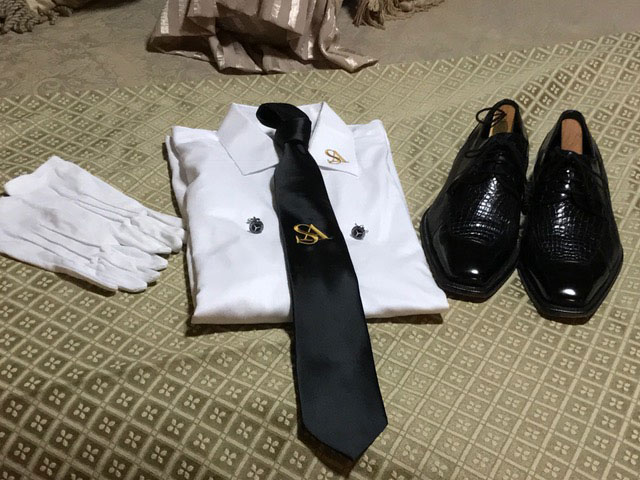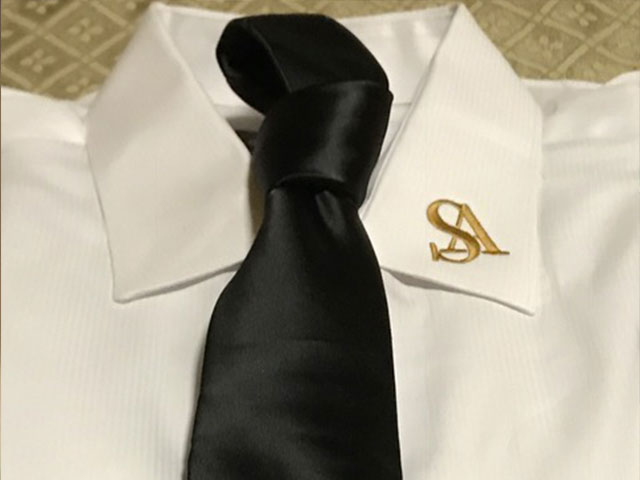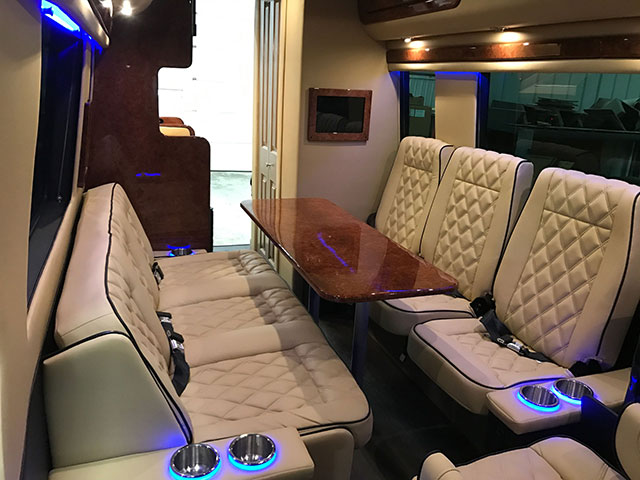 Ready to step ahead?
We understand that quality and efficiency is paramount in your business, and will customize an experience for you and provide you with an emailed confirmation, and planned itinerary. You will also have detailed pickup instructions, and advance notice of your driver's identification. Upon pick up, a professionally dressed driver will greet you, and accompany you to the vehicle.
Ready to step ahead of the rest? Contact us today to learn more about how we can customize an experience for you. Give us a call at 615-961-2735 or email to info@stepsaheadmobile.com. We look forward to preparing a White Glove experience for you.